Reiny Cohen
IDF Executive Director
Reiny Cohen is a graduate of IDF's clasas of 2014, and served as Program Director for classes '15-'18 before stepping up as Executive Director. Mentoring and training young Democrats to run for office and work in government has become her passion and Reiny works to give back to this program that gave her so much.
Reiny spends her days as Director of Communications for the Washington Low Income Housing Alliance, working to pass laws that protect tenants, secure funding for affordable homes, and organize advocates with lived experience of housing insecurity. Before IDF led her on the path to advocacy, Reiny had a 15 year career in Seattle radio – most recently you may have heard her on KUOW/NPR. She lives in Seattle's South Lake Union neighborhood with her partner and their dog, and can be spotted around town playing Big Buck Hunter, singing terrible karaoke, or at some awesome drag show.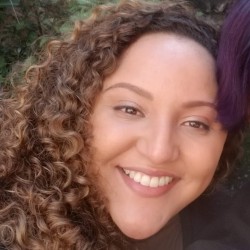 Amanda Pleasant-Brown
IDF Program Director
Amanda Pleasant-Brown is an IDF Class of 2017 graduate. After graduation, Amanda joined the IDF Board of Directors where she served on the programming and strategic planning committees. When the opportunity arose for a new Program Director, Amanda eagerly applied and was hired as IDFs new Program Director! As she'll tell you, IDF was a life-changing experience for her and she wanted nothing more than to help to facilitate that experience for future IDF classes.
By day, Amanda is a Tenant Services Grant Manager with the City of Seattle in the Department of Construction and Inspections. Amanda believes housing is a human right and that is reflected in her passion for housing equity and policy. Amanda also gives back by volunteering on the Board of ROOTS Young Adult Shelter.