Welcome to the Class of 2023! We have selected 21 outstanding fellows from across Washington with a rich collection of backgrounds and experiences.
Lauren Allen
Lauren Allen is a public servant with over seven years of advocacy and community engagement experience locally and in our state capitol. Her passion for progressive policymaking and servant leadership was solidified through her advocacy for survivors of gender-based violence and other experiences leading student groups on campus to shift the cultural understanding of social justice issues. Lauren was raised in Bremerton, graduated from the University of Washington Bothell, and loves history, painting, and vinyl records. Lauren has worked in the office of State Senator Reuven Carlyle and for the University of Washington Bothell, NWP Consulting, and Representative-Elect Mary Fosse. She currently lives in Bothell and continues to seek opportunities to serve her community through the development and advancement of innovative legislation.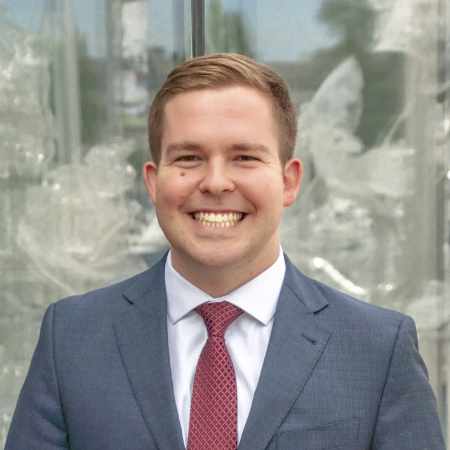 Joel Anderson
Joel Anderson is a second-year Master of Public Administration student at the University of Washington (UW) Evans School of Public Policy and Governance. Originally from Tacoma, WA, he graduated from Washington University in St. Louis in 2020 and has since worked on multiple political campaigns for U.S. Rep. Derek Kilmer and Tacoma City Council Member Kiara Daniels. Additionally, Joel has advocated for better access to basic needs as a Bill Emerson National Hunger Fellow with the Congressional Hunger Center (CHC) and in his current role as Vice President of External Affairs for the UW Graduate and Professional Student Senate. Outside of public service, he enjoys golfing, traveling, and visiting with friends and family. Joel currently spends time in Seattle and Tacoma, serves as 2nd Vice Chair of the Pierce County Democrats, and sits on both the HomeSight Board of Directors and CHC Alum Council.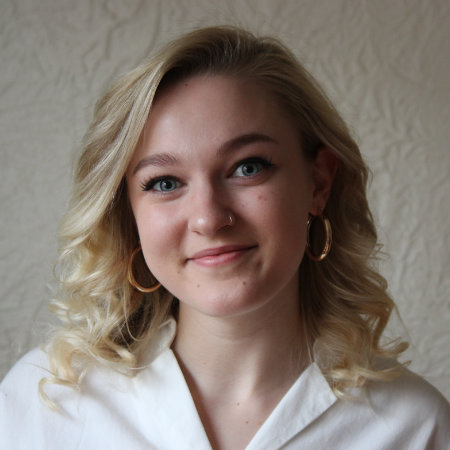 Rosey Barber
Rosey is the Campaign Director at Fuse Washington, the state's largest progressive advocacy organization, where she works to win important issue and election campaigns in order to build a stronger and more progressive Washington. Rosey believes deeply in the power of an informed and organized community, and she has served previous roles across the country working to mobilize communities to take action around climate justice, reproductive rights, and the advancement of progressive policies. Rosey holds a BA in English from SUNY New Paltz and an MA in Nonprofit Leadership from Seattle University. In her free time, Rosey enjoys hanging out with her cats, Murphy & Rusko, and exploring the Pacific Northwest.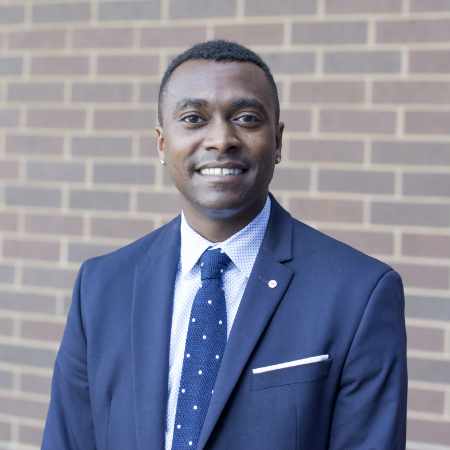 Pierce Canser
Pierce Canser works to make it more convenient for people to get around the Seattle area without a car. He leads a team at King County Metro responsible for transforming park-and-rides into multimodal hubs with affordable housing and better integration with emerging mobility options. Originally from Chicago, Pierce spent significant time living in Milwaukee and Minneapolis, where he attended the University of Minnesota. Pierce has volunteered on numerous campaigns, notably for President Barack Obama and on a grassroots effort that was successful in establishing marriage equality in Minnesota. He currently lives in Seattle and serves as the Treasurer of the British-American Project, a cross-disciplinary fellowship of distinguished professionals meant to nurture the special transatlantic relationship between The United Kingdom and The United States of America.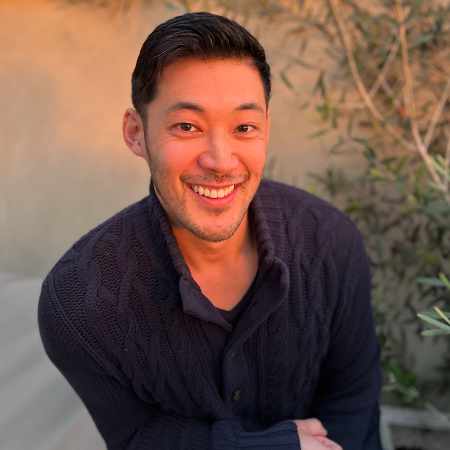 Jonathan Chen
As the Climate Justice Advisor for Washington's Environmental Justice Council, Jonathan Chen is working to ensure that the urgency of building a fossil-free future does not come at the expense of marginalized communities. Originally from San Francisco, CA, he attended Oberlin College in Ohio, where he and his friends dreamed of ways to better the world. He later spent six years managing local community agriculture programs to provide greater food access and food sovereignty to low-income immigrants and refugees. After experiencing the limits of direct service work, he pursued a M.Sc from the University of Washington School of Environmental and Forest Sciences to learn how to develop systems-level solutions. As a young cancer survivor, he seeks to celebrate the small joys in life by dancing the Lindy Hop, growing edible forest gardens, and making tasty meals from the odds and ends of the week's groceries. He and his partner live in Seattle and are trying to navigate the high cost of living the best they can as renters.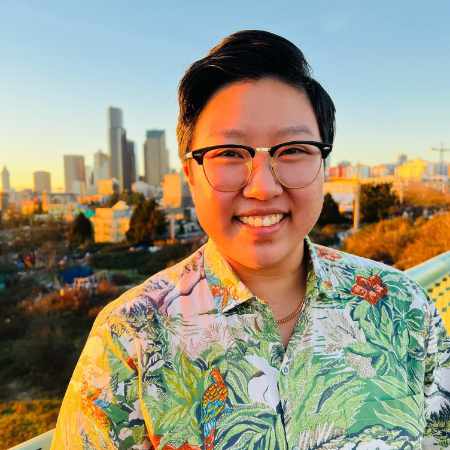 Evelyn Chow
Evelyn is a communications strategist and sociologist based on Coast Salish lands. Born and raised in Hawai'i, Evelyn can often be found by a body of water or looking for fresh fruits at a local market. Evelyn's passion for building power in minoritized communities was solidified through their volunteer work with LGBTQ+ serving and gender-based violence prevention organizations. Evelyn has worked on the campaigns of Kirsten Harris-Talley, Shaun Scott, & Pramila Jayapal, and as an Organizer for Real Change. Evelyn currently serves as the District Director for the office of Seattle City Councilmember Tammy J. Morales, who represents the Chinatown International-District and South Seattle.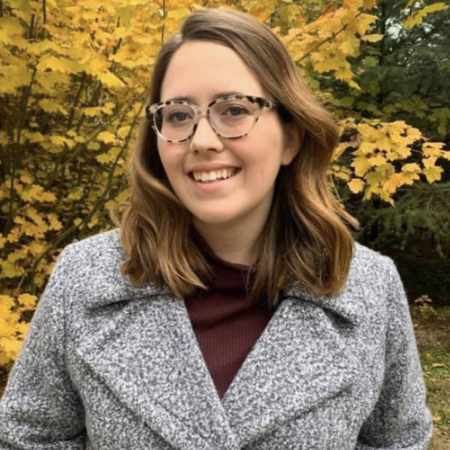 MaryKylie Cranford
MaryKylie Cranford is a communication specialist at King County Metro, working on social media, marketing, rider information and supporting mobility as a human right. A proud union member, she is working to become a Steward in her local PROTEC17. MaryKylie currently serves as the Board Chair for Best Buddies Washington, an organization focused on ending the social, physical and economic isolation of people living with IDD, Intellectual and Developmental Disabilities. Previously she has served on the boards for the 36th Democrats, and King County Young Democrats. MaryKylie was born in North Carolina and graduated from North Carolina State University. She lives in Fremont and can be found at a local bar playing trivia or at the dog park with one of the dogs she is fostering or sitting.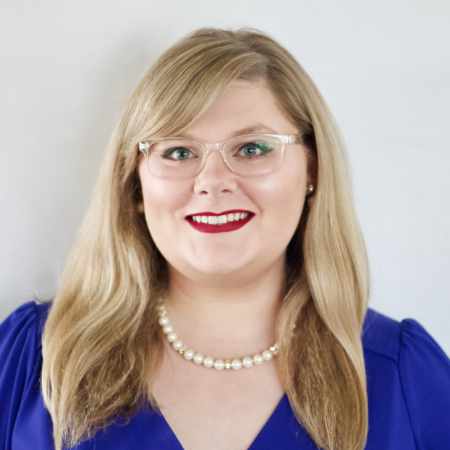 Shayna Daitch
Shayna Daitch got her start in politics in middle school, volunteering with her single mother on a judicial race in Oklahoma. Since then, she hasn't stopped. She has worked for President Barack Obama, US Senator Claire McCaskill, Planned Parenthood Federation of America's in-house consulting firm, and Councilmember Debora Juarez. She makes political jewelry, loves to travel, and is doing her best to be a person who goes hiking. She currently serves as US Senator Patty Murray's Seattle Metropolitan Director.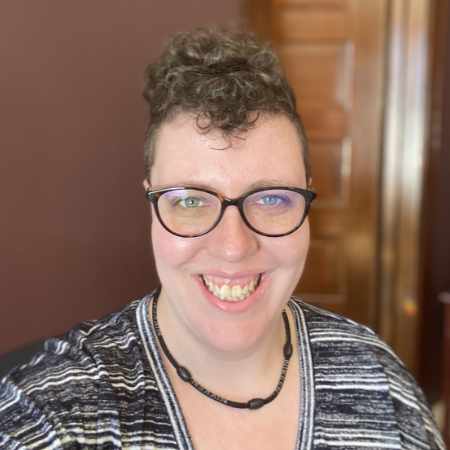 Rachel Dean
Rachel grew up in Washington State, in both Seattle and Everett. She moved away for college and ended up in Chicago for nine years, in the Denver area for almost two years and then found her way back to her home state in 2017. She currently works as a Legislative Analyst with the Washington State Ferries. Prior to her current role she was a Legislative Assistant in the Washington State House of Representatives for over for 3 years where she realized that working in public service was her calling. Before she started her work in public service she worked in consulting for state and local government clients in the Chicago private sector and then at a financial firm working in retirement plan services in the Denver area. She studied Political Science and History at Loyola University Chicago.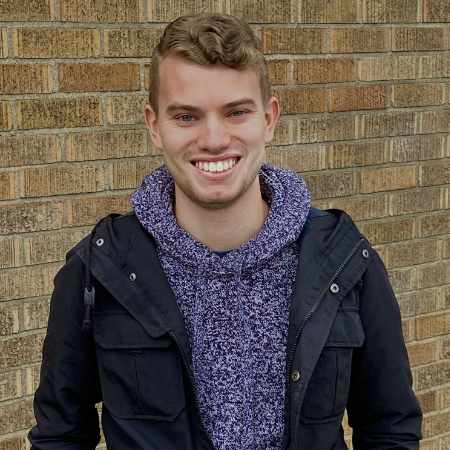 Jeff DeBray
Residing in Spokane, Jeff is passionate about building the progressive movement in the region. Jeff just started a new advocacy position at the ACLU of Washington and comes with a background in community organizing, nonprofit and data analysis. Jeff is committed to elevating marginalized voices and young, queer people in our voting system and imagines a future where every person is housed and has full enfranchisement, including Eastern Washington. A Montana native, calling the Pacific Northwest home for 9 years, Jeff loves to hike, run, cook and mentor students in his spare time.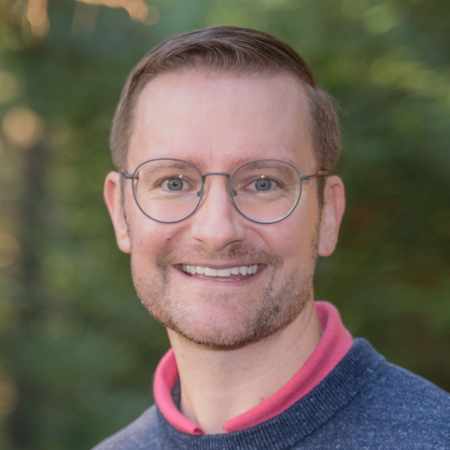 Luke Distelhorst
Luke Distelhorst is a Senior Community Engagement Planner at King County Metro. Prior to Metro, he previously worked at Community Transit in Snohomish County and spent 10+ years doing corporate communications in the private sector. Luke also serves in various community volunteer roles, including as a Commissioner for the Housing Authority of Snohomish County (HASCO) and Board President of the Sno-Isle Libraries Foundation. His main interests in public service revolve around mobility, housing, and access to information and resources. Luke also served a brief stint on the Edmonds City Council in 2020-2021.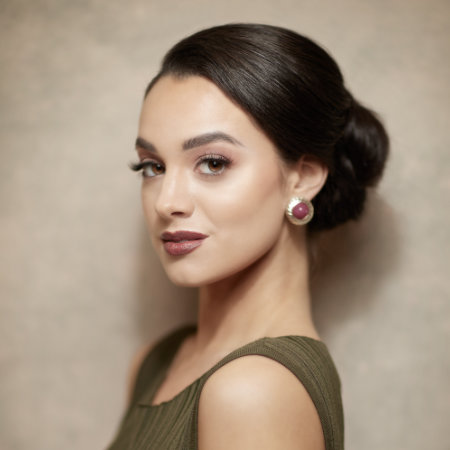 Mazzy Eckel
Mazzy is a recent Political Science graduate from Seattle University and has focused on comparative politics and campaigning. In addition, she was the Washington state delegate for the Miss USA 2022 pageant that took place in Reno, NV last October. Mazzy launched her talk show "Pursuing Leadership" in March of 2021, where she interviews leaders from across the country on a wide range of topics. Aside from politics, she is signed to TCM Models & Talent in Seattle.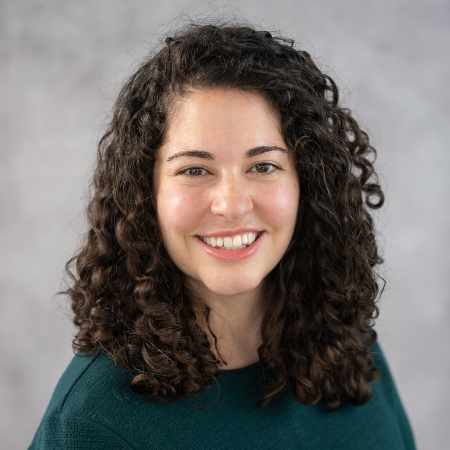 Csenka Favorini-Csorba
Csenka Favorini-Csorba has worked on forest and conservation policy for nearly a decade, previously at an international non-profit, and now as the Deputy Policy Director at the Washington State Department of Natural Resources. She believes strongly that protecting our forests and restoring our connection to nature is a crucial aspect in our fight against climate change. Originally from Pittsburgh, PA, Csenka has lived in Toronto, Canada; Budapest, Hungary; Lund, Sweden; and Timisoara, Romania. She has traveled extensively and is excited to get back out in the world! She currently lives in Seattle, WA with her dog and cat, and enjoys hiking, reading, cooking and baking.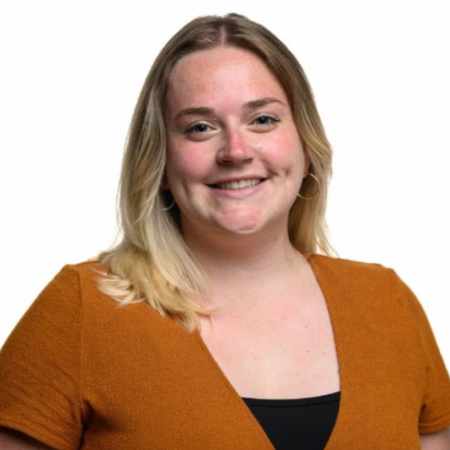 Sam Herriot
Sam Grant Herriot handles an outreach and casework portfolio for a member of U.S. Congress. Originally from the Walla Walla Valley, they grew up on their family's wheat farm in Prescott, WA. They completed their B.A. and M.A. at Washington State University in Pullman and spent time in Boston before entering work in progressive politics in Washington State. Their love of traveling, hiking, gardening, and making new connections fills their time between working with communities across Washington's 1st Congressional District. Sam has worked for the Port of Walla Walla, Washington State Legislature, U.S. Census Bureau, and Harvard University before becoming a Community Liaison for Congresswoman Suzan DelBene in her Kirkland district office.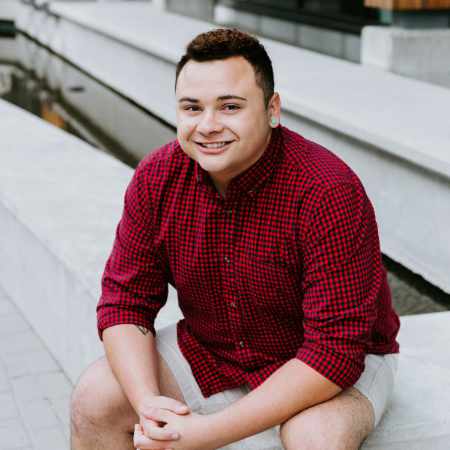 Nicolas Kadir Jensen
Nicolas Kadir Jensen is a fifth-generation Washingtonian raised in the Tulalip and Stanwood-Camano areas and currently resides in Everett. Nicolas obtained their B.A. in Political Science from Western Washington University and a Master of Public Policy & Global Affairs degree from the University of British Columbia. Nicolas began their political journey in high school as a page for the Washington State House of Representatives, as the appointed student representative to the Stanwood City Council, and as a delegate and now long-time volunteer of the Evergreen Boys State program. As a non-profit leader, Nicolas raised over $1.4 million for small non-profits, oversaw the enrollment of almost 20,000 Washingtonians into health care coverage under the ACA, and served as the Board Chair for the largest Queer health agency in Western Canada. Currently, Nicolas works in Seattle as a public policy and strategic communications consultant for public sector agencies on transportation and infrastructure projects throughout Washington State.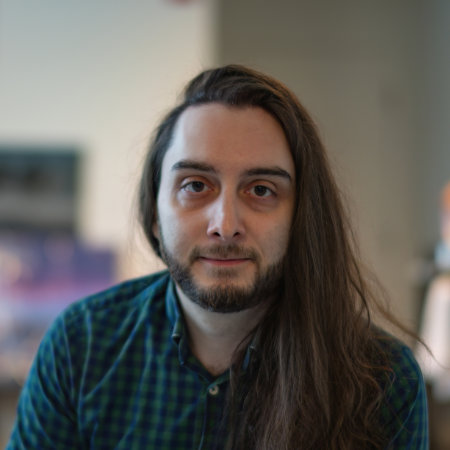 Andrzej Montaño
Andrzej Montaño is a wildlife photographer, community organizer, and legislative assistant for newly elected State Representative Darya Farivar. His experience is informed by time living in Zimbabwe during the 90s and early 2000s, a family history that includes the First People of South America and Polish refugees from World War 2, and an education at the University of Washington in the Physical and Social Sciences. He has lived in North Seattle for most of his life, and volunteers with the 46th LD Democrats to help run their GOTV operation every year. He enjoys spending time outdoors, cooking, sewing, making, competitive driving, and is an award winning baker.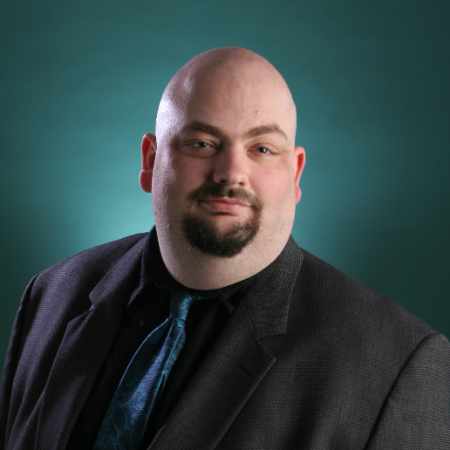 Bryce Nickel
Bryce Nickel has been a self-advocate for the autism and disability communities for over 22 years, hailing from Anacortes and currently living in Everett. A postgraduate from Central Washington University, and writer with plans to pursue a PhD in Macro Organizational Behavior with a focus on diverse leadership and mentoring programs. A diversity consultant that worked with Microsoft, Google, Amazon, Expedia, the Seattle Police Department, Planned Parenthood, and various companies in the Seattle area. They are also a founding member of the Young Democrats of Washington Disability Caucus, the Social Media Director for the Young Democrats of Skagit County, and former Precinct Committee Officer. They ran for Skagit Public Utility District Board of Commissioner in 2020. They struggled with homelessness and with finding support as a disabled person for decades, including fighting for Social Security Disability Insurance.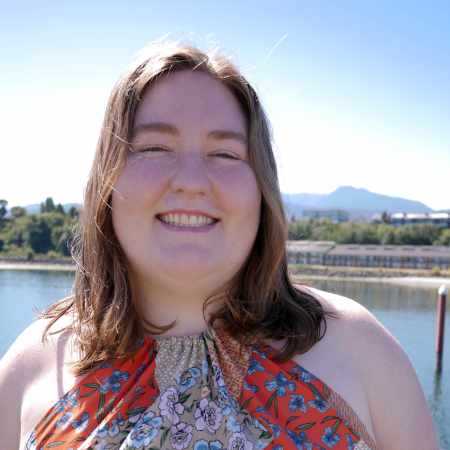 Hannah Oliver
Hannah lives in Skagit County with their partner, CJ, and their dog, Ginsburg. Hannah graduated with a BA from CWU in political science and women's, gender & sexuality studies in 2019 and is about to finish their Masters in teaching from WWU in Spring 2023. Hannah is passionate about civic education and getting young people involved in government at all levels. They just finished their position as Field Director for Congressman Larsen's 2022 re-election campaign and have started student teaching at a local middle school.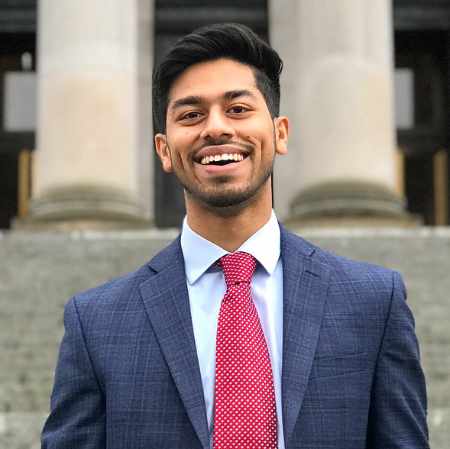 Osman Salahuddin
Osman Salahuddin works as the Communications and Community Engagement Manager for King County Councilmember Sarah Perry. A life-long Redmond resident, Osman has brought his experience in communication, community organizing, and social impact initiatives to suburban and rural East King County. His passion for public service was amplified when he was elected to serve as Student Body President at the University of Washington, representing 45,000+ students. Osman graduated with a background in neurobiology and English, and he brought this healthcare background into his previous roles, including working as a manager on a medical devices and diagnostics research team, conducting research at the UW Medical Center, and helping start a non-profit to help underrepresented students find a pathway in the healthcare field. In his free time, Osman enjoys fitness, photography, reading, and playing Legos with his younger brothers.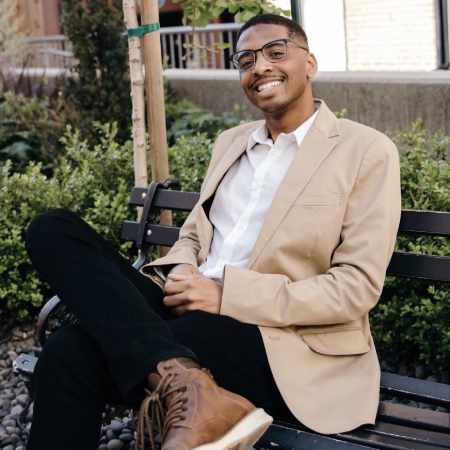 Davon Thomas
Davon Thomas is a 2nd-year MPA student at the University of Washington's Evans School of Public Policy & Governance. In addition to serving as the Vice President of Internal Affairs for UW's Graduate and Professional Student Senate this year, he was appointed to the Washington Student Achievement Council by Gov. Jay Inslee in 2021 based on his passion for education policy. Originally from Sacramento, CA, he served as a Senate Fellow for California State Senator, Dr. Richard Pan. There, he staffed the Senate Education and Human Services committees and successfully carried a labor dispute bill signed by Governor Gavin Newsom. Previously, he attended the University of California, Santa Cruz, where he obtained his B.A in American History and served as Vice President of External Affairs and President of his student body, focusing on campus safety and Title IX reform. He currently lives in Seattle and is a former Seattle Parks & Recreation Commissioner. When he's not fighting for equitable systems, you can find him on the phone with his mom and grandma, fostering kittens, and volunteering with his community.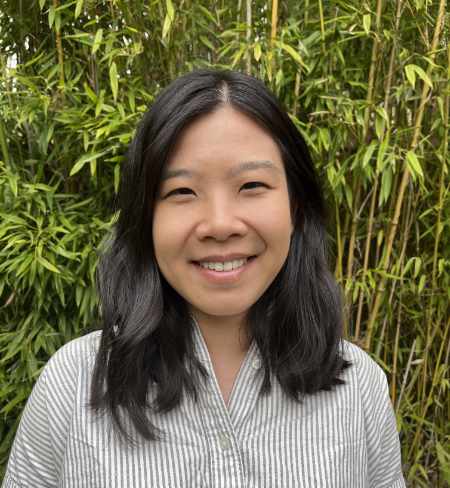 Jessica Vu
Jessica Vu (she/her) has dedicated her career to promoting equitable, sustainable, and resilient communities through mission-based work related to food systems, transit, land use, economic development, and more. She currently works to design and implement strategies for incorporating community priorities into public transit initiatives as a Community Engagement Planner for King County Metro. Jessica holds a Master of Public Administration from the University of Washington and a BA from New York University. Originally from Olympia, WA, Jessica currently lives in Tacoma and enjoys tackling ambitious cooking projects, making pottery, and spending time in the mountains.