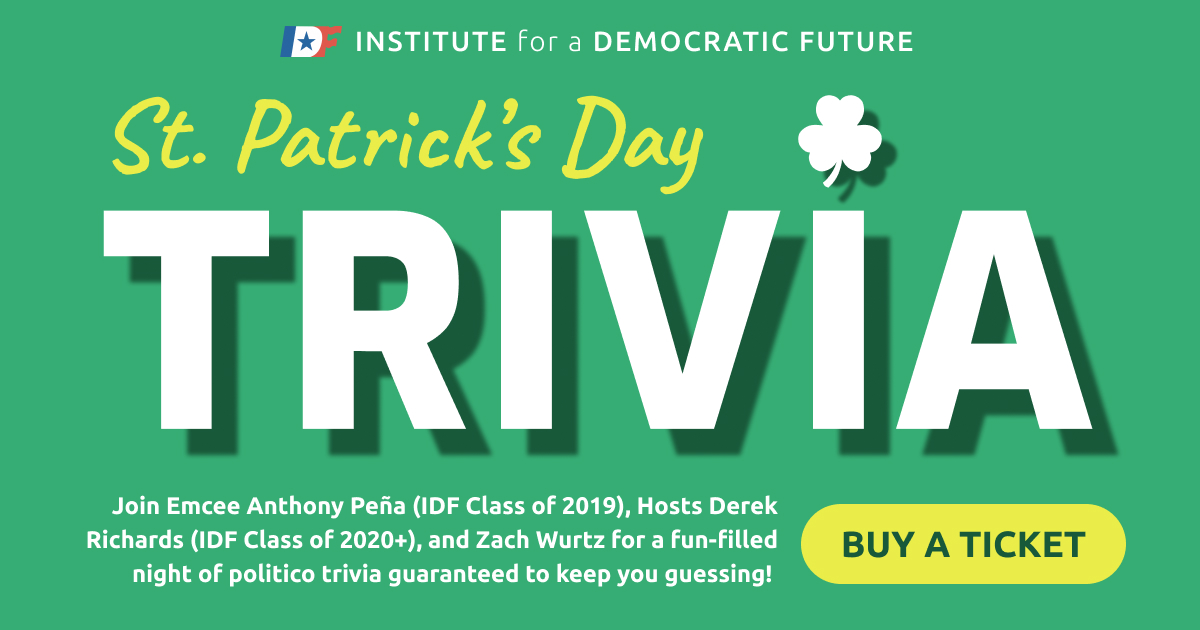 St. Patrick's Day Trivia
Wed. March 17 from 6pm – 7:30pm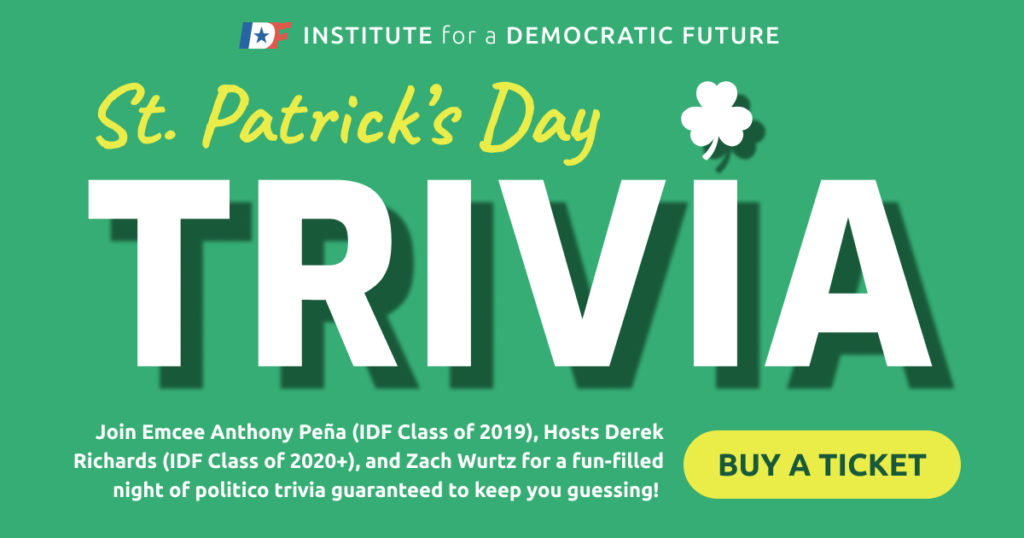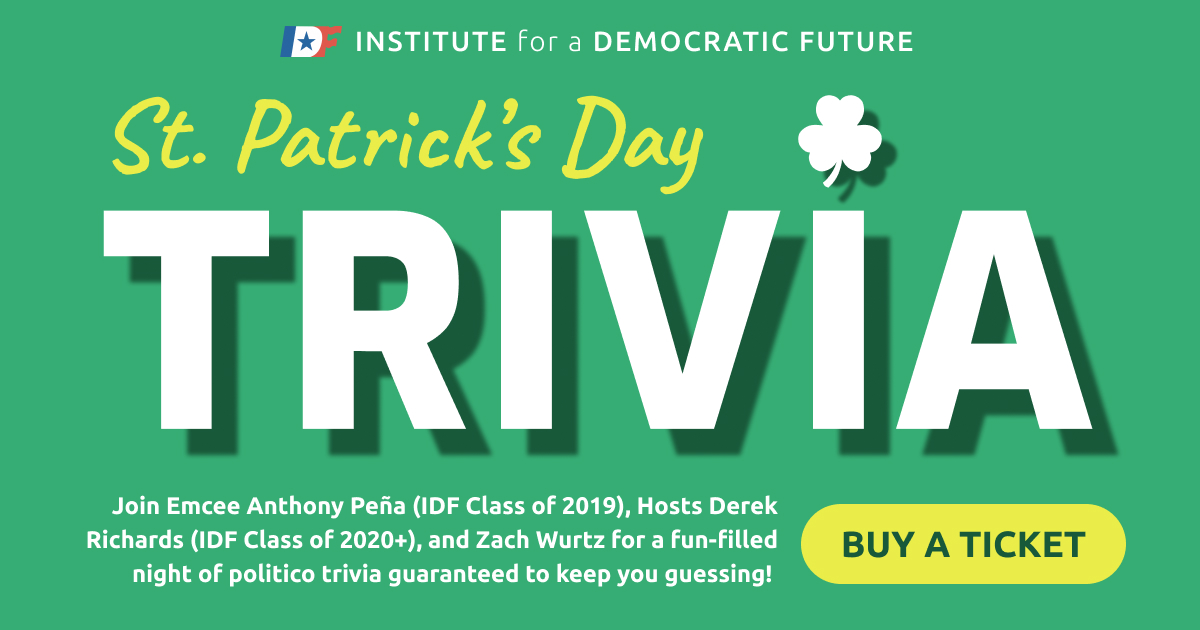 A fun-filled night packed with politico trivia, featuring Emcee Anthony Peña (Class of 2019), Hosts Derek Richards (Class of 2020), and Zach Wurtz, guaranteed to keep you guessing!
Team size up to 10!
The prize-winning team will be treated to an exclusive virtual murder-mystery party hosted by Maddy Vonhoff (Class of 2020) and her company, Foulplay, LLC, for up to 15 guests!
Zoom "doors" open at 6pm, trivia from
6:30pm – 7:30pm.
Single Ticket – $25
Five Tickets – $100
Ten Tickets – $150
Your Anedot receipt will contain the info you need to complete your zoom registration and access the event.
Thank you to our event sponsors!
IBEW 46
Laborers 242
SEIU State Council
Maddy Vonhoff, and Foulplay, LLC