The Institute for a Democratic Future (IDF) was founded in 1997 by co-founders Dean Nielsen and Lisa Witter.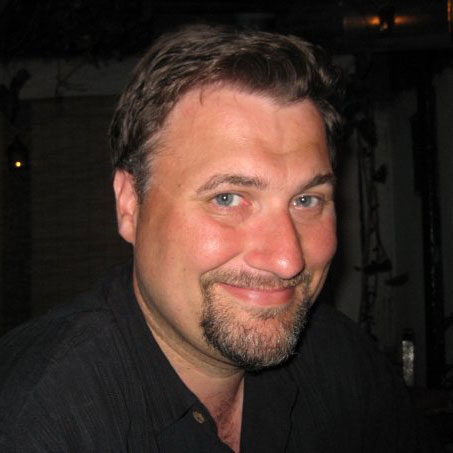 Dean Nielsen
Co-Founder
Dean M. Nielsen is a leading Democratic political strategist and Principal of Cerillion N4 Partners.
Since starting his political career in 1992 working for Bill Clinton's presidential campaign, he has worked on political campaigns in 32 states on every level of campaign, from school board to Congress to Governor to President as well as advising candidates and political parties in Europe.  His client list includes Governor Gary Locke (WA), Gov. Bruce King (NM), Gore/Lieberman, initiatives on controversial topics such as abortion and gun control, as well as work for labor unions and progressive organizations.
In addition, he has worked on numerous communication, marketing and government relations projects for corporate and non-profit clients including the Palms Casino in Las Vegas, Seattle's Harborview Hospital and the Seattle McCaw Performance Hall as well as a variety of clean energy and high tech start-ups.
Formerly, he was National Political Director for Progressive Majority, an organization that recruits, trains and elects progressive champions.  As National Political Director, he managed the organization's coast-to-coast state operations, including supervision of 25 staff in 8 offices.  During his tenure, his team fielded nearly 400 candidates and shifted control of a dozen state and local government elective bodies.
Dean co-founded the 
Institute for a Democratic Future
 in 1997. He has served the Democratic Party in a variety of capacities, including as a member of the Democratic National Platform Committee and as a two-term President of the Young Democrats of Washington.  Dean is a recipient of the Warren G. Magnuson "Democrat of the Year" award and made his screen début as an on-air advisor for the 10-episode SHOWTIME Television program "American Candidate." He serves on the board of directors for IDF, FUSE, Arena Solutions and the Washington Athletic Club, where he recently chaired the Program Board.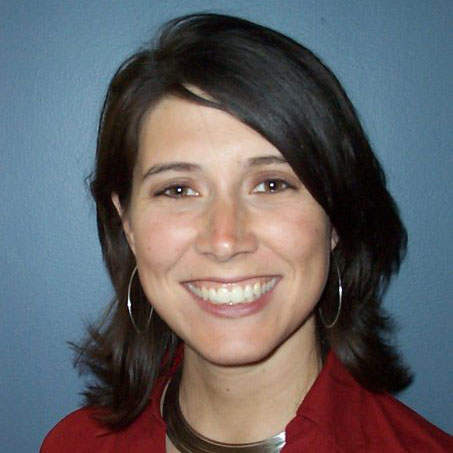 Lisa Witter
Co-Founder
Lisa Witter is an experienced executive, social entrepreneur, communications strategist, author, blogger and social commentator with expertise in the not-for-profit field, philanthropy, politics, women's issues, health, social marketing, new media, international development, corporate social responsibility, and leveraging pop culture for social change. She frequently gives workshops and lectures in these areas for the public, private and not-for-profit sectors. In 2010 she was named one of 197 Young Global Leaders by the World Economic Forum.
As chief strategy officer of Fenton, the largest public interest communications firm in the country, she heads-up the firm's work in innovation and co-leads the practices in women's issues, health, social entrepreneurship and global affairs for clients including Women for Women International, Nobel Peace Prize Winner Wangari Maathai, MoveOn.org, International Criminal Court, William and Flora Hewlett Foundation, Atlantic Philanthropies, The American Medical Association, David and Lucille Packard Foundation, Planned Parenthood Federation of America, U.S. House Speaker Nancy Pelosi, and Stonyfield Yogurt. She has served on Center for Disease Control and Prevent expert panels on parenting and teen violence, and, most recently, co-led an awareness and action campaign around Nicholas Kristof and Sheryl Wu Dunn's best-seller Half the Sky: Turning Oppression into Opportunity for Women Worldwide.
Witter is co-author with Lisa Chen of The She Spot: Why Women are the Market for Changing the World and How to Reach Them. She is a co-founder of the award-winning SheSource.org, an online brain trust of women experts to help close the gender gap among commentators in the news media. She was honored as an outstanding activist and expert on women's issues by Oxygen.com for her work on a national campaign against privatizing Social Security during the 2000 presidential election. She has also co-founded two programs to encourage people to run for political office: Emerge and the Institute for a Democratic Future.
She has appeared on NPR, MSNBC, FOX News, CBS Early Show, O, the Oprah Magazine and has been published in Newsday, The New York Times, The Seattle Times, Anderson Cooper 360, Huffington Post, AlterNet and Blogher. In 2004 Witter was a contestant on the Showtime reality show, "American Candidate."
She is on the advisory boards for Climate Counts, Center for Philanthropy's Women and Philanthropy Institute, Momsrising.org, Vitanna.org, the Op-Ed Project, Energy Inside, SheWrites, Plant a Fish, and Women for Women International. Witter, a native of Washington State, lives in Brooklyn with her husband and two sons. She studied at the University of California Santa Cruz, the University of Washington and the Universita di Padova, Italia.